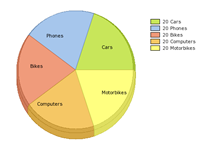 Steema is proud to announce the new free, open source version for non-commercial use, of TeeChart for PHP, the native Charting component library for PHP developers.
The new version is downloadable with full PHP source code included. If you require to run TeeChart in a commercial environment, or would like access to Steema support services the Registered Pro version continues to be available.
Steema will be maintaining the registered version and will be adding more features in upcoming releases.