4. Feedback from the data
In the preceding steps of this guide you have seen how to connect to your data sensor, to read-in the information required and to create the means to visualise the data in a dashboard.
To make the data work for you, you can use these features of Visamic:
The former may be used to analyse the data to simplify it and/or to identify trends. The latter can be used to inform you of unusual data conditions where data is out of the bounds you have set.
Functions
These are the currently available function types:
average
moving average
root mean square
standard deviation
trend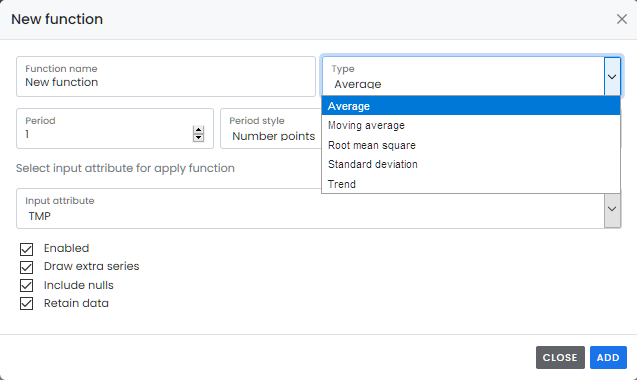 To set a function to calculate over a partial data group, set the period to the value you require, for the number of points you wish the function to cyclically calculate.
A function, once defined, can be used independently of its source data attributes and could form part of a datapanel by itself.
Triggers
Use the Trigger editor, accessible via the Visamic top menu, to add and modify your triggers.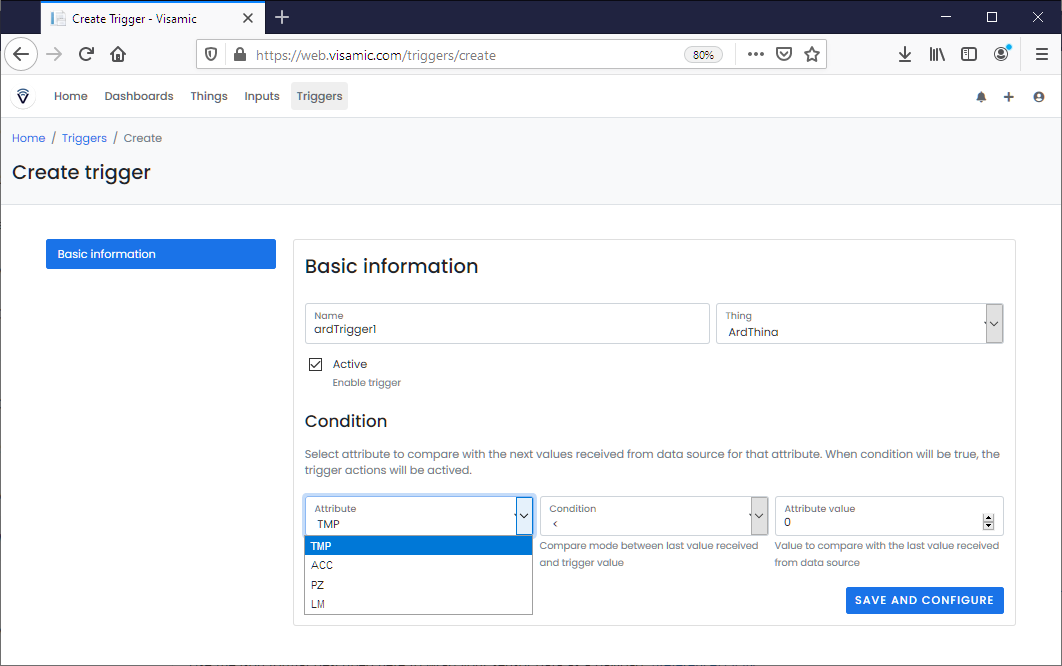 Select the attribute for which you wish to set the trigger and set the threshold value at which you wish to raise a notification.
Actions
Once you have set the Trigger threshold you can define the action to take place when the threshold condition is met.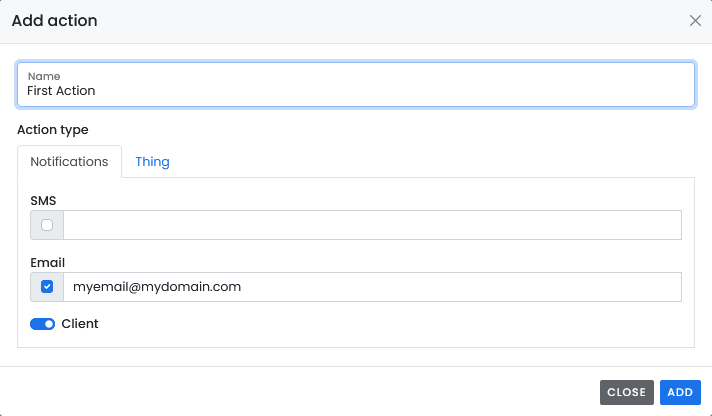 In the above dialogue, the email address entered in the email field is set to receive an email when the trigger condition is met. The client field has been set so that that notifications page in the web interface itself is populated with any notifications.